Rock sound The Imperial Exposure Tour
We Came As Romans, Chunk! No, Captian Chunk!, The Color Morale, Palm Reader
Birmingham, Academy 2
27th February 2014

We Came As Romans Chunk! No, Captain Chunk! The Color Morale Palm Reader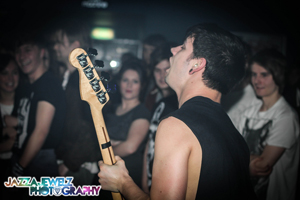 Rock Sound is a well known UK Music magazine that has been around for years now, This years Rock Sound Tour, named - 'The Imperial Exposure Tour' featured the likes of up and coming bands that are destined to do great things in the future. This years instalment for the Rock Sound, imperial exposure tour included - Palm Reader, The Color Morale, Chuck, no! Captain Chuck and head liners We Came As Romans.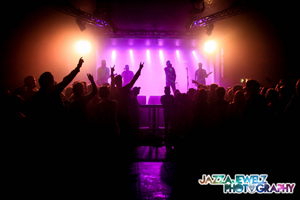 The Tour its self consisted of 6 dates around England at the end of February through to the beginning of March, I chose to go to the O2 Academy 2 in Birmingham to photograph this event which was the 3rd date of the tour.

All the bands that joined this tour have kind of the same Genre of music but also have different qualities and have different techniques to wow the crowd.


First up was Palm Reader, a great young band from Woking, Uk that formed only in 2011.

Unfortunately i got stuck in traffic on the way to the O2 so i only managed to catch the last half of their set but the half i saw definitely impressed me. This band would definitely be one to keep an eye on in the future and i'd love to have the chance to photograph the band properly at one of their own shows. Near the end of their set the Bassist 'Josh Redrup' even jumped off stage with his bass guitar to join the ever growing crowd during their last song and then when the song had finished his just dropped his bass on the floor and left it in the crowd.


Next up was a Post Hardcore band all the way from America called The Color Morale, i actually really enjoyed seeing his band live and had fun photographing them as i think i got some pretty good photos that night. The music and song they were playing got the crowd going mental, during one of their songs they even threw the mic into the crowd and let their fans sing the rest of the song so they felt more involved with and engaged with their music.

The only down side was when lead singer 'Garret Rapp' repeatedly mentioned about the band not "Doing it for the money", I'm not a big fan of bands when they say this kind of thing, it seems too staged, like thats what they want you to think but they might actually mean the opposite and think they will gain more fans that buy merch and pay to see them live to get money, I'm sure they are genuine lads but you still never know. Garret also says before the show young fans came up to him with cuts on their arms telling him and the band about their struggles in life so dedicated a few songs to those. As much as i enjoyed this band live i rate them 3/5 because of the intermissions between songs, that
was the only down side to seeing them live but when they are actually playing music they are really good live and have catchy songs that make the crowd go mad, they even made the crowd part in the middle and made them do a wall of death whilst recording on a hand held camera of some sort for tour purposes.

As the main support band 'Chunk!s No, Captain Chunk!' came on stage, the ever growing crowd was getting bigger and bigger with every song this band played. They also squeezed into their set a cheeky cover of Ke$ha's 'We are who we are'. Not sure if all the Hardcore fans in the crowd liked it much
but i actually enjoyed it because i like a lot of different genres of music. Considering this band hails from Paris, France and they all have French accents, they are doing well for them selves over here in the UK as i can imagine its a big challenge performing all your songs in a foreign language but despite their broken English they are doing very well for them selves and i really enjoyed the song 'Pardon My French' which is also a great pun because of where they are from, so when they mentioned they were about to play it i saw a few smiles in the crowd from fans.


Last band to play the Rock Sound Imperial Exposure Tour was none other than 'We Came As Romans' who are also an American band from Michigan, Ive never seen this band live before so i was anxious to see what all the fuss was about and why they were the headliners for this tour. I really like the idea of bands that have two vocalists, one that does all the screaming and the other that does all the singing so i was in my element when i realised they had both 'Dave Stephens' and 'Kyle Pavone' on vocals in the band. The bands crowd seemed to know every word of every song and went crazy, rushing and fighting their way to the front when
Vocalist 'David Stephens' jumped off the stage to join them during one of their songs and let fans sing through his mic. All was going great until the band decided to cover The Wanted's 'Glad you came'. Admittedly the bands version was much more heavier and slightly better that the original but still not much more and i know i said previously that i like different genres of music like Chunk No, Captain Chunk!'s cover of Ke$ha but this song was a real let down. After this embarrassing moment the band attempted to win the crowd back over with some of their classics like 'Views That Never Cease' and so they do, ending the night on good vibes and making everyone glad they stuck around for the end.

Palm Reader 5/5
The Color Morale 3/5
Chunk! No, Captain Chunk! 5/5
We Came As Romans 4/5

Review By Jazza Wallace