30 Seconds To Mars
Enter Shikari
Birmingham, NIA
1st December 2010

30 Seconds To Mars Enter Shikari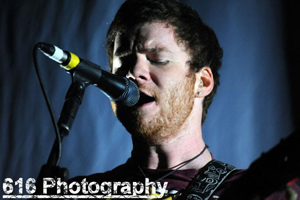 Having missed most of The funeral party, due to being taken in very late by security only to be told can only shoot from the sound desk and missed 90 percent of the gig anyway there wasn't much to watch of the band, sorry guys.

Enter Shikari a band that to me just seems to pop up and down on the music radar only ever hear from them when they're supporting big acts such as 30 seconds to mars. Anyway, the music seems to sway between electro/techno rock with it being heavy on one side then the other, as I guess it matched them playing either older or newer material that I'm not really familiar with, I have to say a lot of their material sound pretty much the same, really bass heavy! I have to say they put on a pretty good visual show bounding around the stage, and like the torches on the end of guitars and mics, wasn't much of a fan of the strobes though, pain in the arse trying to shoot while that's going on, the vocals were pretty so so, average, looking at the crowd they hardly seemed geared up or warmed up for that matter, just one of those nights I guess.


Now I have to say, shooting from the sound desk while everything on stage is back lit, is pretty much a waste of time, and no idea why we were shooting from that far back!! I wish I hadn't bothered bringing a camera. I'm also not a fan of people cussing out there fans when they're not doing what the front man wants, even stopping a song to prove a point! These grumbles aside, It was an alright show which the crowd finally came to life in They opened there set with the excellent Escape, which was swiftly followed by Night of the Hunter. A beautiful Lie and Attack followed and I sang along as I really like these tracks, really catchy and anthemic. They even broke out the acoustic guitars for a few tracks which included Capricorn and From yesterday, which I have to say were really decent and great to hear live. They went electric again with The Kill and The fantasy which closed the set. They had 2 encores the fantastic Hurricane and then another encore to finish the night with Kings and Queens, not my choice but awesome none the less! without the gripes id have given this a 5 but too much ego knocks this down to a 4.

Enter Shikari 3/5
30 Seconds To Mars 4/5

Review Robert Lawrence